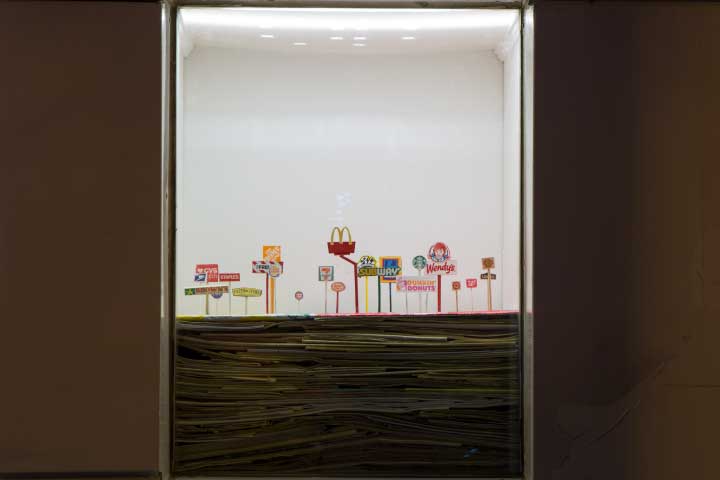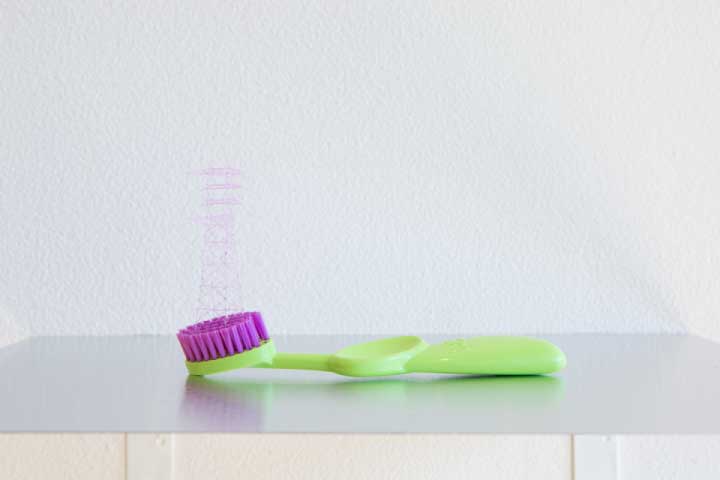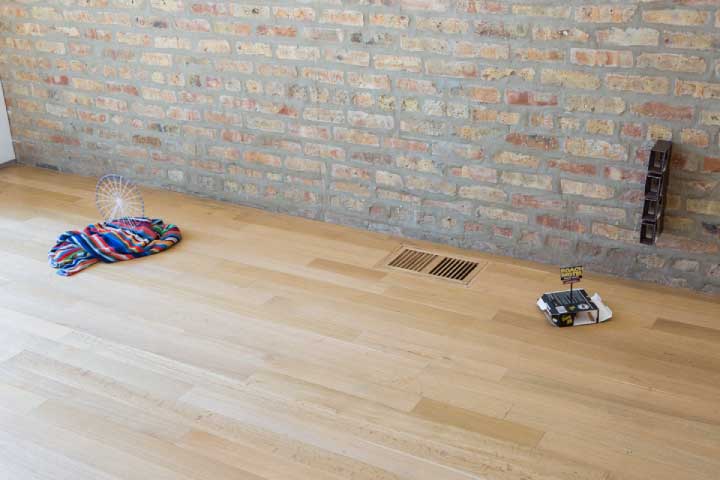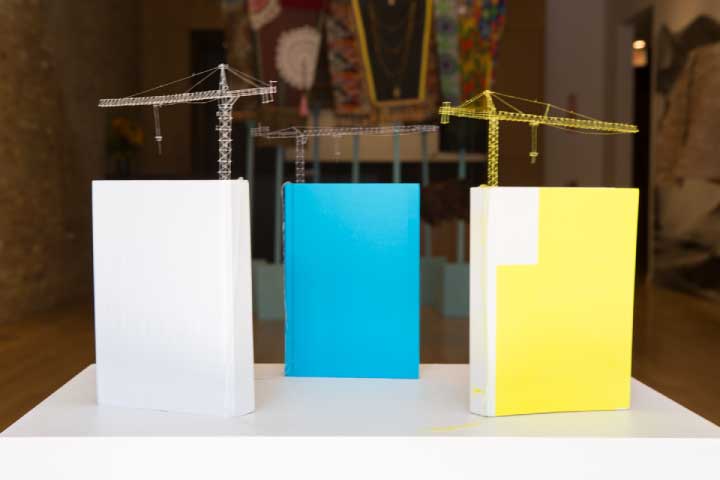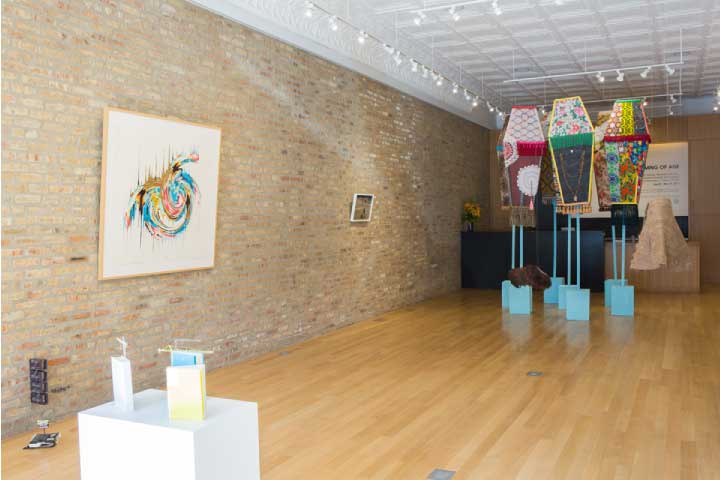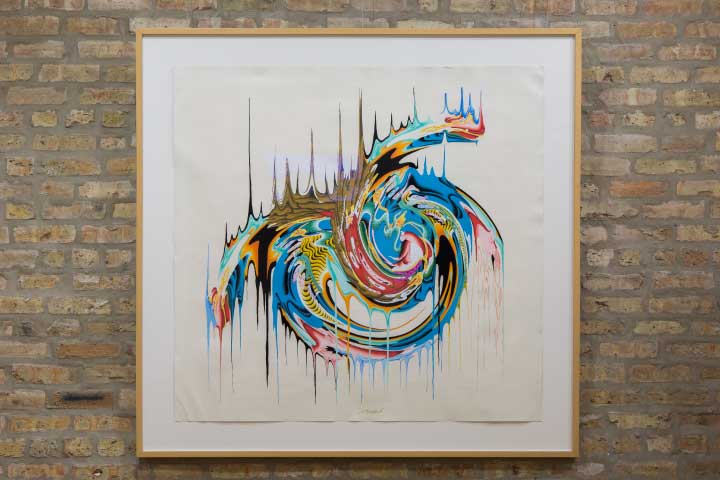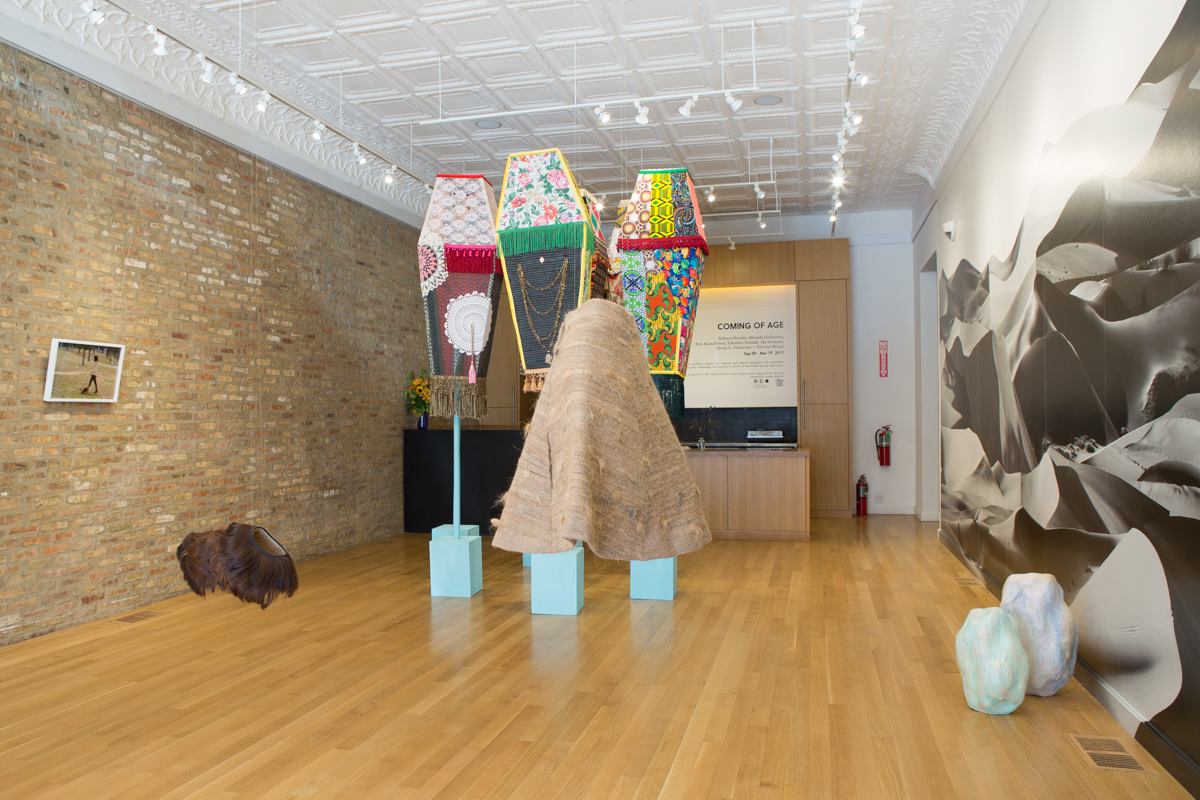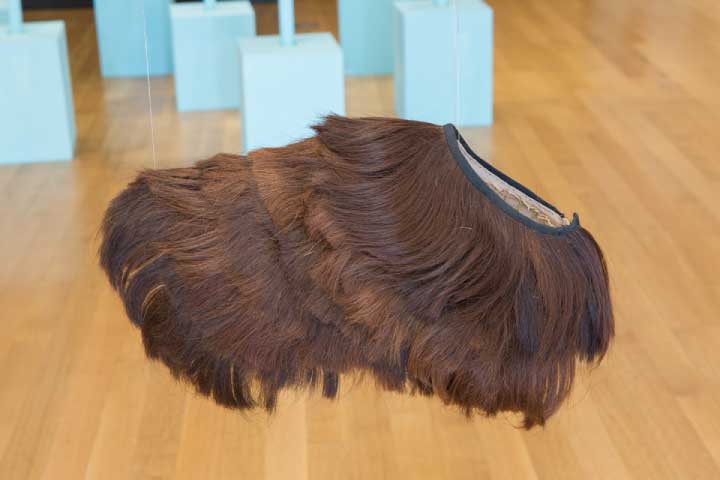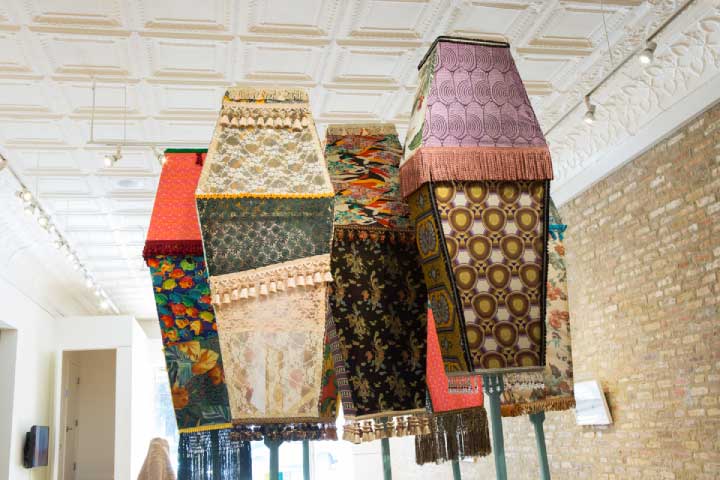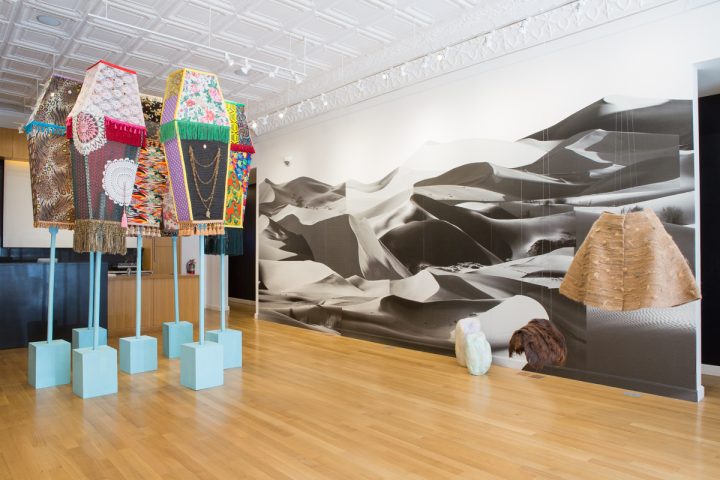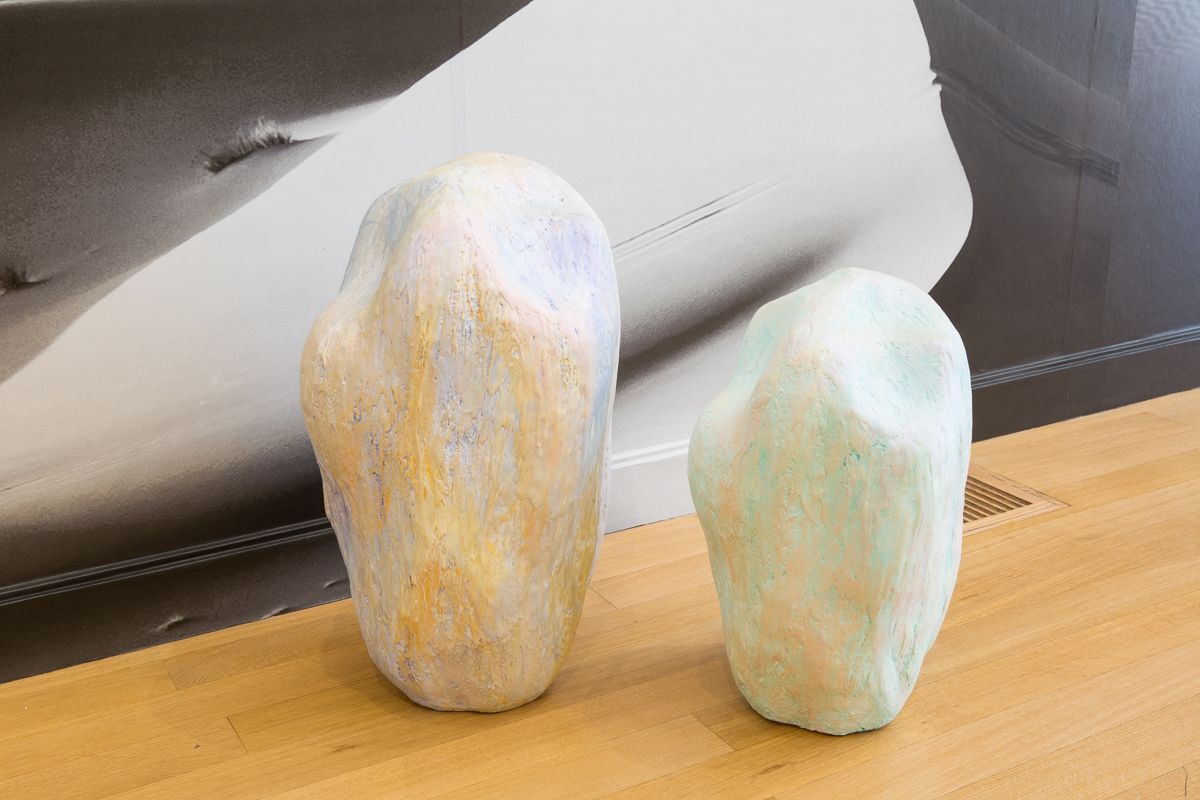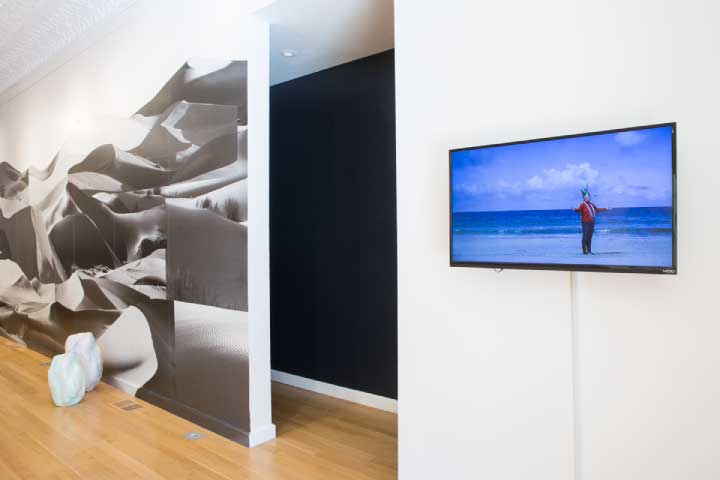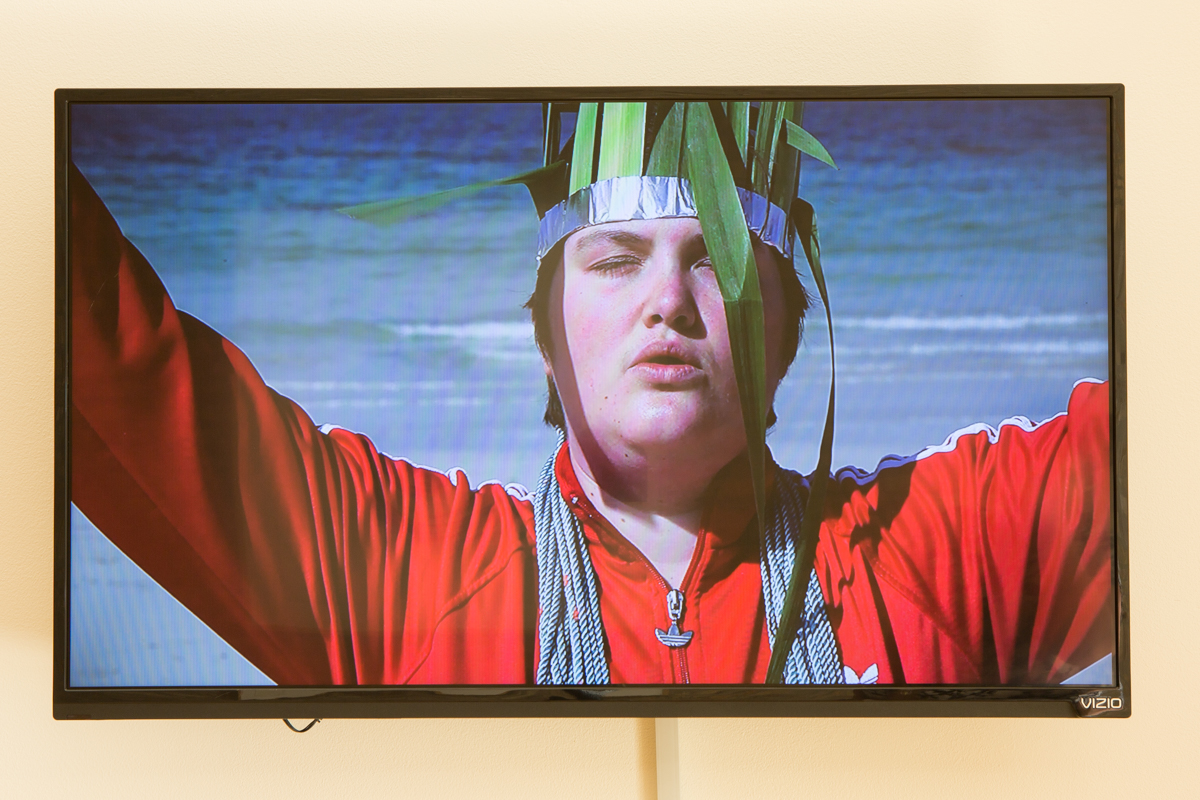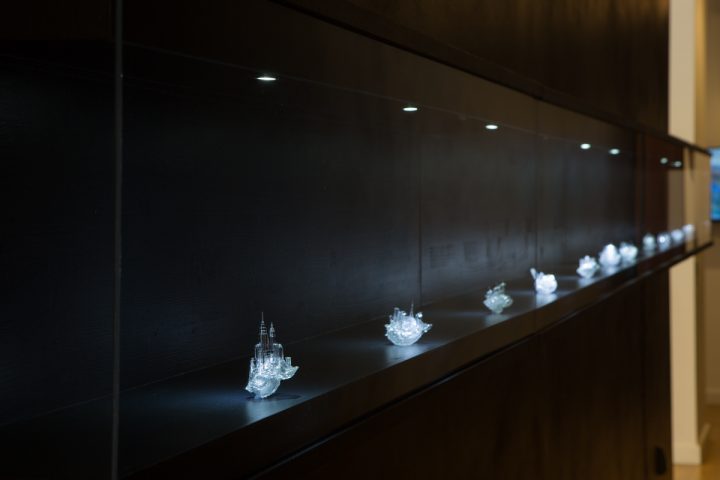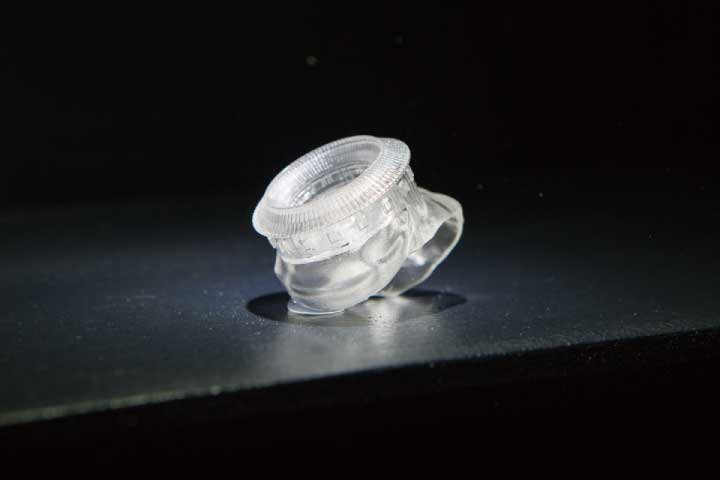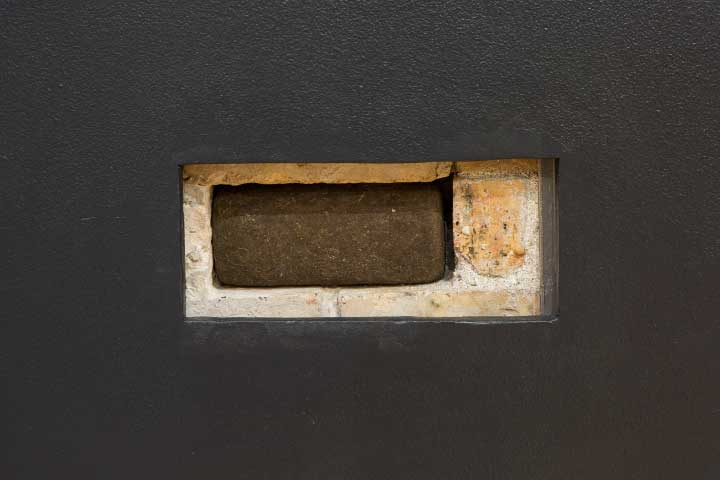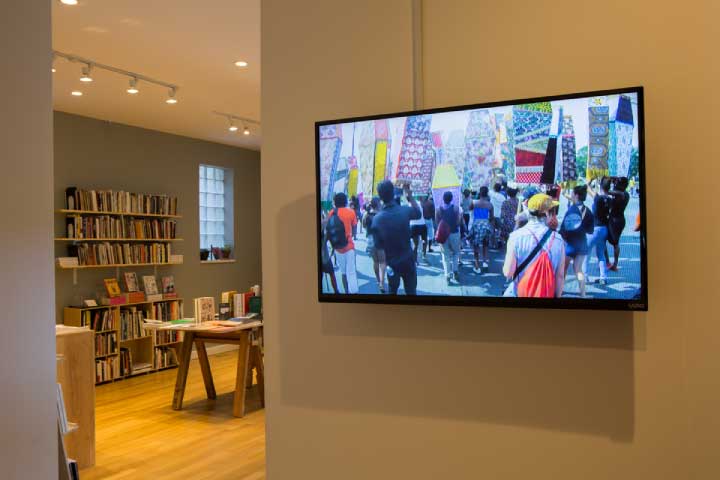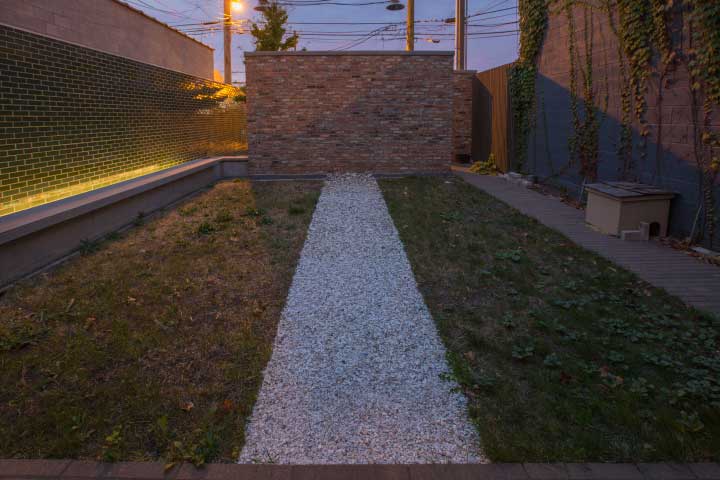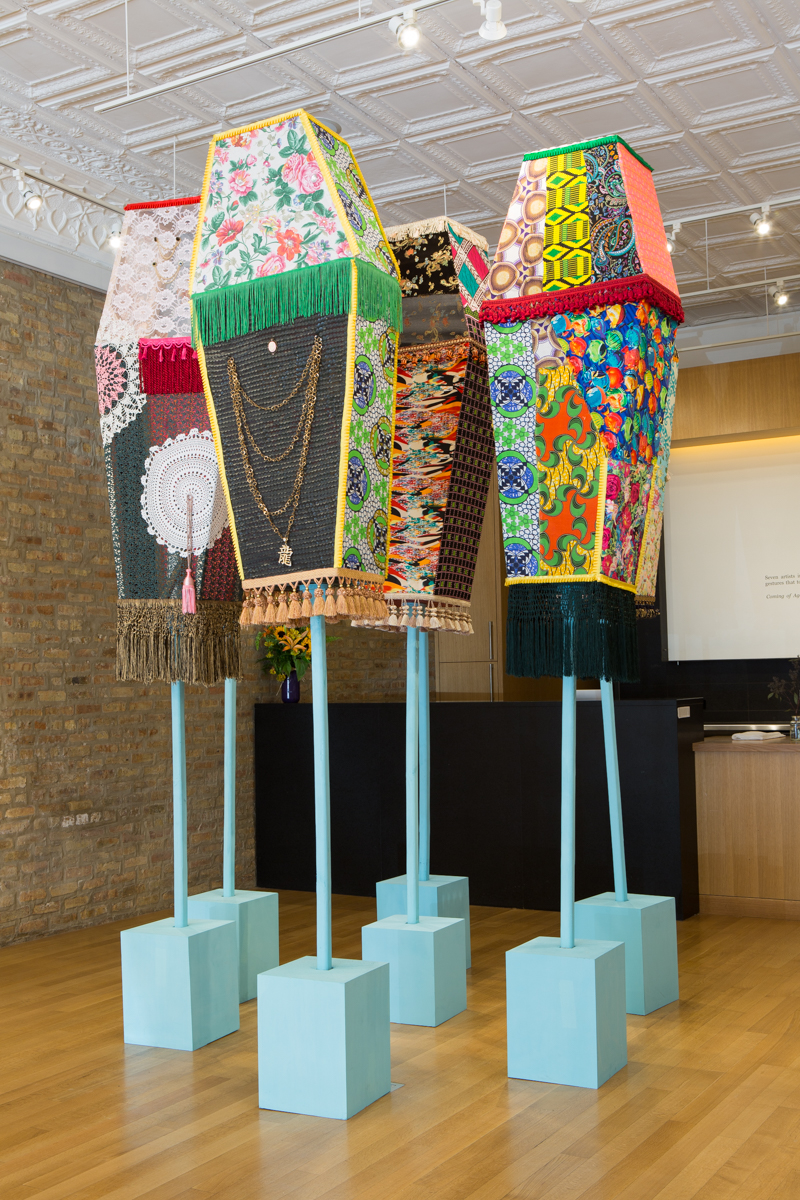 Sep 09-Nov 19, 2017 at Sector 2337
Featuring Rebecca Beachy, Rhonda Holberton, Essi Kausalainen, Takahiro Iwasaki, Aki Inomata, Ebony G. Patterson, and Tsherin Sherpa
The libidinal flux of the teenager has left a permanent mark on culture, normalizing radical consumption in service of an endless will to change. With the end of earth's resources in sight, this paradigm needs revision. Presented by The Green Lantern Press, Coming of Age presents the work of seven artists from different parts of the world that subvert our material and cultural landscape with meditative gestures. Whether looking at Takahiro Iwasaki transforming a toothbrush into the site of an electric pylon, Aki Inomata's alternative housing for hermit crabs that recall a sense of itineracy, Essi Kausalainen's table top performance, or Ebony G. Patterson's coffin procession, these works acknowledge a predominant state of violence while calling for a greater  optimism. Rebecca Beachy inserts a taxidermied bird into the gallery walls as a time capsule-cum-relic. Tsherin Sherpa uses traditional Thangka painting techniques to swirl subjects in a reflection of instability, and Rhonda Holberton presents a virtual desert, recalling  the ambiguous possibilities of digital space and its impact on daily life. Coming of Age torques scale, technology, and location in search of sustainable agency and repair.
This exhibition is produced by the Green Lantern Press with support from the Arts Promotion Centre Finland.
Press for Coming of Age:
"Three brilliant artists from the all-star exhibition line-up: the conversation includes, but is not limited to: hermit crab housing, hair shirts, the human embodiment of plants, horse skeletons, and taxidermy birds." Rebecca Beachy, Aki Inomata, Essi Kausalainen, and Caroline Picard on Bad at Sports, podcast.
"Far from equating [Coming of Age] to human extinction or obsolescence, the exhibition proposes ways forward out of dark times, while accounting for the presence of flora, fauna and the stuff of our own making that occupy this world as well." —Max Guy, Chicago Artist Writers.
"I was interested in the ways current technologies aid in the production of purely imagined things and wanted to circumscribe the physical realization of these digital apparitions." —Rhonda Holbertoninterviewed by Monica Westin, Performa.
"Aki Inomata's transparent shells built for hermit crabs stand out in this seven-artist show of body-themed art. The actual crabs stayed home in Japan—Inomata considers them pets—but their 3D-printed shells carry the likenesses of miniature cityscapes" —Chicago Magazine
Documented Dialogues, a video interview with Rhonda Holberton, Caroline Picard, and Tsherin Sherpa.
Artist Biographies:
Rebecca Beachy (b. Denver, 1982), is a recipient of both an MFA in Studio Arts and an MA in Art History from the University of Illinois at Chicago. She has taught at the University of Illinois, Chicago, and currently teaches AP Material Studies, Contemporary Practices, and Sculpture at the Chicago High School for the Arts. Her sculptures, interventions and installations have been exhibited throughout Chicago and beyond, most recently traveling to Worpswede and Hamburg, Germany. Her writing has been published with the literary journal Puerto del Sol as well as various art catalogues and small publications in Chicago. As volunteer specimen preparator and educator, Beachy trained to demonstrate taxidermy to the public at the Peggy Notebaert Nature Museum for the Chicago Academy of Sciences, Department of Collections.
Rhonda Holberton (b. Reston, VA, 1981) is an Oakland-based artist whose multimedia installations make use of digital and interactive technologies integrated into traditional methods of art production. Holberton has exhibited at San Jose Institute of Contemporary Art, FIFI Projects Mexico City, the San Francisco Arts Commission, and The Berkeley Art Center. Her work has been featured in Art in America, Pulse Magazine, and the Copenhagen Institute for Futures Studies. She is currently a lecturer in experimental media at Stanford University and joined San Jose State University as an Assistant Professor in Digital Media Arts in the fall of 2017. Holberton is represented by CULT | Aimee Frieberg Exhibitions.
Aki Inomata (b. Tokyo, 1983) is a visual artist based in Tokyo who works through collaborations with animals, depicting truths about human society gleaned from animal behavior. Born and raised in the metropolis of Tokyo, Inomata was motived to become an artist due to feeling ill at ease with highly digitalized society and her lack of feeling truly alive as a living creature. Her art is based on observation of the human world through non-human creatures, providing the artist an opportunity to reflect on the state of her own life and possibly gain a truer sense of reality. Inomata graduated with an MFA in Intermedia Art from Tokyo University of the Arts. Recent exhibitions include Kenpoku Art, Japan, 2016; Eco Expanded City, WRO Art Center, Poland, 2016; emergencies! 025: AKI INOMATA 'Inter-Nature Communication,' NTT InterCommunication Center, Tokyo, 2015; and Digital Choc, Institut français du Japon-Tokyo, 2015.
Takahiro Iwasaki (b. Hiroshima, 1975) transforms everyday banal materials such as toothbrushes, towels, bookmarks, and duct tapes into steel towers, cranes, and delicate nature landscapes. Steel towers built on randomly stacked towels remind us the steel towers on mountains, and cranes made of bookmarks on books trick us to see the scenery of under constructed buildings. He has been
inspired to create such fragile landscapes because of his familiarity with the history of Hiroshima—a city that was once destroyed but has since been reconstructed. Through his childhood in there, he was brought up with the reflection of city's inscribed memory, reminding us that the moment of reflection on the surface of water can also interpreted as the self-consciousness of "time," and how a single moment with huge impact can effecitvely change the world. Recent solo exhibitions are "Turned Upside Down, It's a Forest", Japan Pavilion in the 57th Venice Biennale, Venice, Italy (2017); "Takahiro Iwasaki Dust (10-10) and Moment (10-18)", Kurumaya Museum of Art, Tochigi, Japan (2015); Takahiro IWASAKI Many a Muckle Makes a Mickle, Kurobe City Art Museum, Toyama, Japan and In Focus, Aron Gallery, Asia Society, New York (2015).
Essi Kausalainen (b. Helsinki, 1979) explores currently inter-species communication: the complex interaction between humans, plants, animals, and minerals. These dialogues are approached through her performance-basedpractice that, instead of objects or images, operates on actions, gestures,
situations and processes. Focusing on the (dangerous)intimacy of the organic and inorganic bodies—the leaking, the digesting, the resonant—the work grows into systems that take the likeness of a mycorrhiza, the symbiotic body of plant and fungi, and thus resists traditional narratives. By building interspecies companionships and by approaching objects and  spaces as co performers Kausalainen  aims to escape the hierarchical  and linear ways of thinking and operating. Kausalainen has taken part in numerous  international performance festivals as well as presented her work in exhibitions, recently for example at Somerset House in London, Uppsala Arts museum, Moderna Museet Malmö, Frankfurter Kunstverein, Nikolaj Kunsthal Copenhagen, and SAVVY Contemporary Berlin.
Ebony G. Patterson (b. Kingston, 1981) is the recipient of many prestigious fellowships, awards and grants, including Joan Mitchell Prize Foundation Artist Grant (2015), the Aaron Matalon Award  from the Jamaica Biennial (2014), William H. Johnson Prize finalist (2013), a Musgrave Medal from the Institute of Jamaica (2012), Small Axe Magazine and Andy Warhol Commissioned Grant (2012), and Rex Nettleford Fellowship in Cultural Studies (2011). Most recently, Patterson was awarded the 2016 Joan Mitchell Foundation Artist Grant. In Fall 2016, she presented new works at the 32nd Bienal de São Paolo, Brazil and her solo exhibition Dead Treez travelled to the Boston University Art Galleries (organized by the Kohler Arts Center (2015) travelled to the Museum of Art and Design, New York (2015-16), before travelling to the University at Buffalo Art Galleries (2017). Recent solo exhibitions include The Studio Museum in Harlem (2016), the Atlanta Center for Contemporary Art (2016), SCAD Museum of Art (2016), and Monique Meloche Gallery (2015). Patterson was featured in the 12th Havana Biennial: Between the Idea and the Experience, Havana, Cuba (2015); Prospect.3: Notes for Now, curated by Franklin Sirmans, New Orleans, LA (2014), and the Jamaica Biennial 2014, National Gallery of Jamaica, Kingston. Her work has been featured in recent seasons of Empire, directed by Lee Daniels (20th Century Fox Television).
Tsherin Sherpa (b. Kathmandu, 1968) studied traditional Tibetan thangka painting from the age of twelve under the guidance of his father, Master Urgen Dorje, a renowned thangka artist from Ngyalam, Tibet. After six years of intense formal training, he left to study Mandarin and computer science in Taiwan. Three years later, he returned to Nepal working with his father in numerous projects that included painting thangkas and monastery murals. In 1998 he moved to the USA working as a thangka artist and as an instructor at several Buddhist centers in California. In recent years his emphasis has shifted from traditional subjects to more contemporary concerns, including imagining what traditional Tibetan spirits would now look like if they too had left Tibet and journeyed with him to California. In 2010 he was featured in the groundbreaking museum show in Beijing, The Scorching Sun of Tibet, as well as the landmark Rubin Museum show Tradition Transformed – Tibetan Artist's Respond, in New York. In 2012 he had his first solo show at Rossi & Rossi, London. Sherpa lives and works in California.