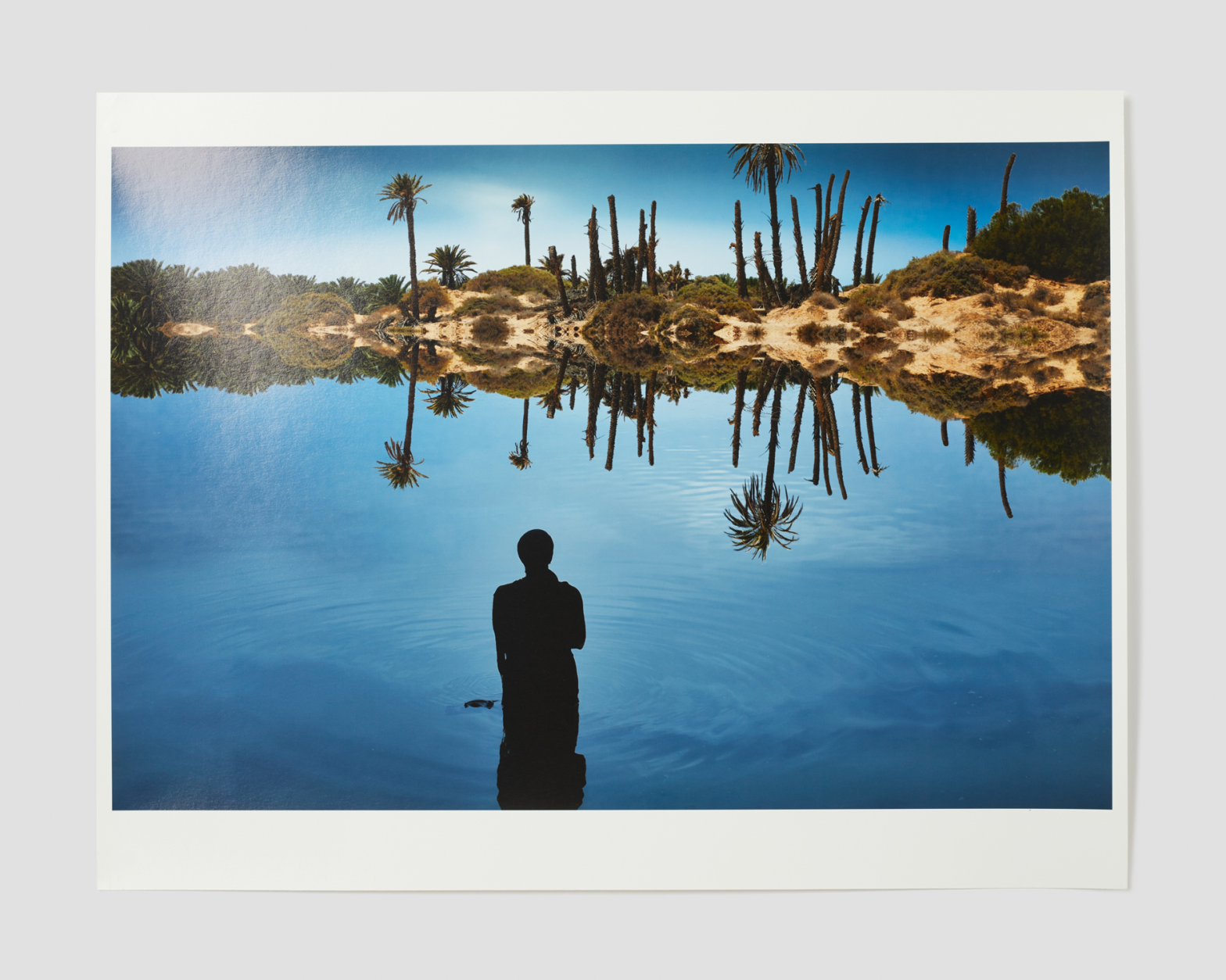 The following article was originally published by Hyperallergic in March 2022.
Multimedia artist Sama Alshaibi consistently interrogates the female form as a nexus point for politics, histories, climate, and forced migrations. Her exhibition Four Series at Zane Bennett Gallery spans 15 years of artistic inquiry with a selection of photographs from four discrete bodies of work: Carry Over (2019), Silsila (2009-2017), Between Two Rivers (2008-2009, 2016), and Negative's Capable Hands (2007-2010). Each series represents a facet of her interrogation, drawing on historical sources, contexts, and techniques to articulate the definitions and exploitations of freedom.
Alshaibi consistently features herself as a primary subject, illustrating how Western geopolitical forces, traditions, and networks undermine individual liberties, particularly those of Middle Eastern women. Carry Over deflects the Western gaze of "Orientalist" photography in the Middle East and Northern Africa. Using albumen, photogravure, and gum printing processes of the late 19th and early 20th centuries, Alshaibi poses in symbolic clothing with objects — in "Gamer" (2019), for instance, she wears a burqa and carries a towering stack of metal tins on her head, tins typically used by Iraqi women to carry buffalo cream and bread.
Alshaibi's portraits are taken in a studio environment based on the likes of historic precedents such as Maison Bonfils and Francis Frith who, capitalizing on new photographic technologies, cataloged and codified a European appetite for the Middle East. Except Alshaibi's images ultimately rebuke codification. The extravagant proportion of the props combined with the figure's isolation underscores the contrived form of the tradition. In "Water Bearer II" (2019), Alshaibi carries a large vessel resembling a giant hand grenade or acorn. She appears to have extraordinary strength, carrying this blanched, cumbersome, and likely useless object overhead while wearing a white dress that is so long as to fold over her feet and prohibit her movement. The effort depicted is to no end save for producing an image.
Read the full article here.