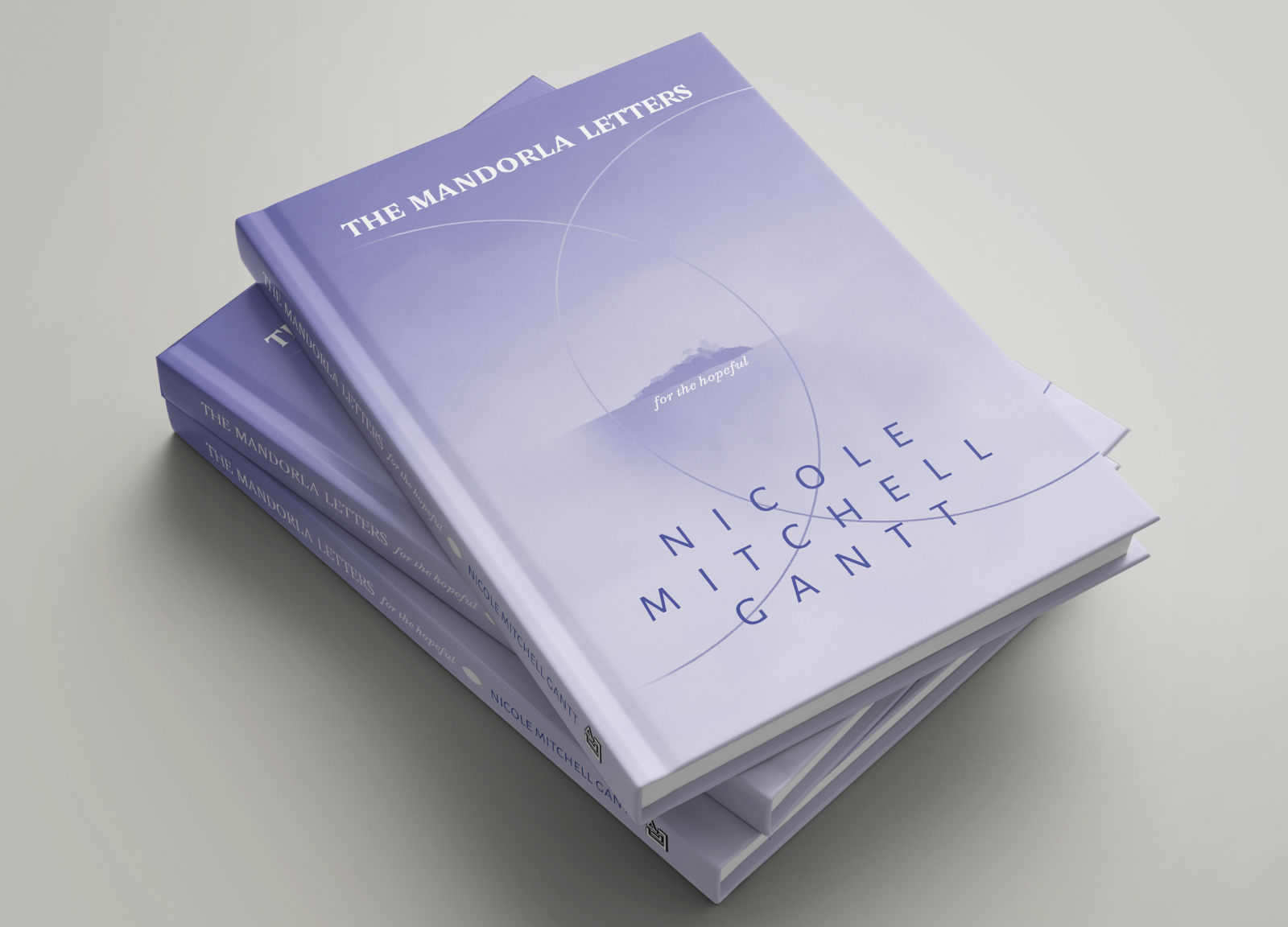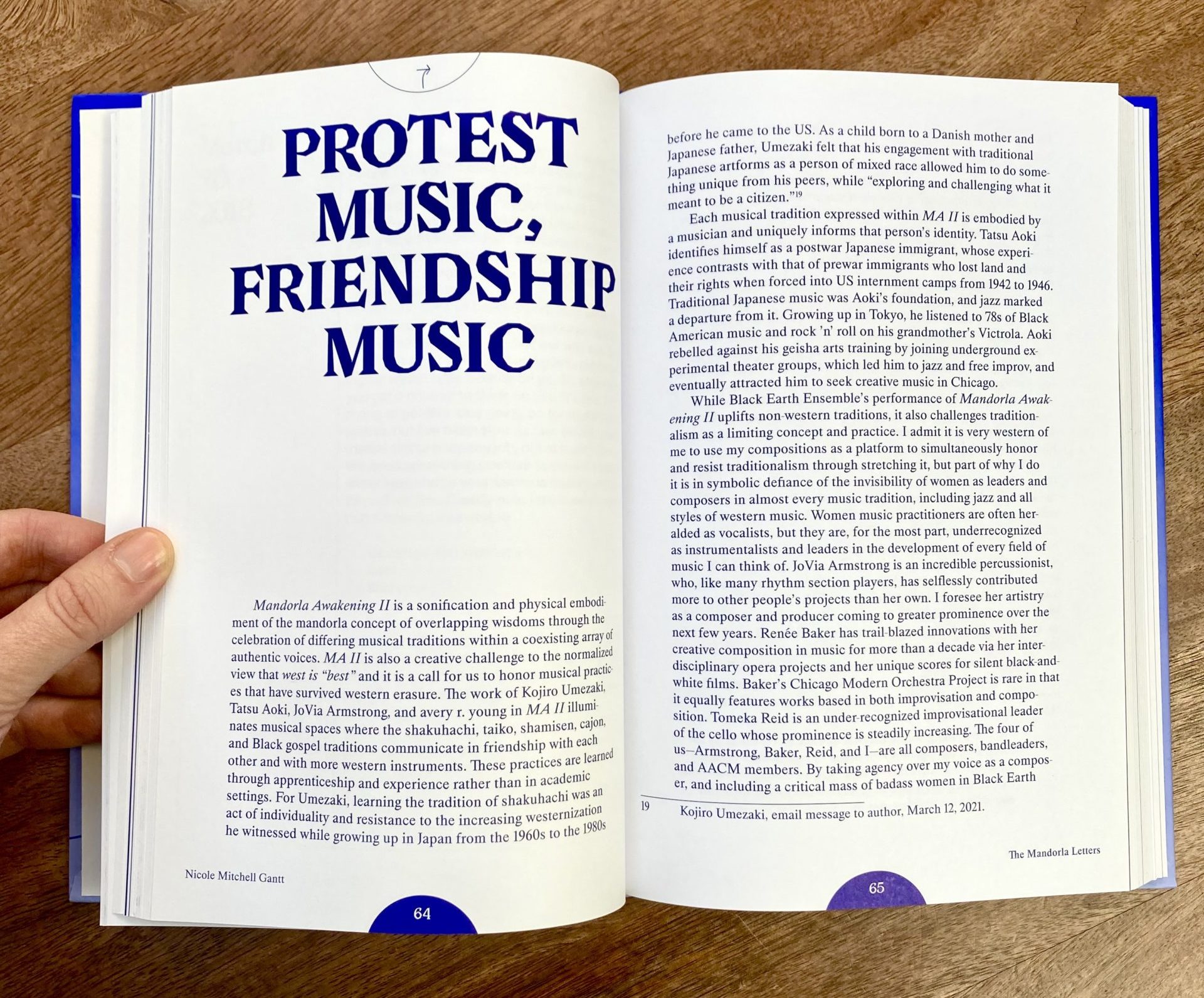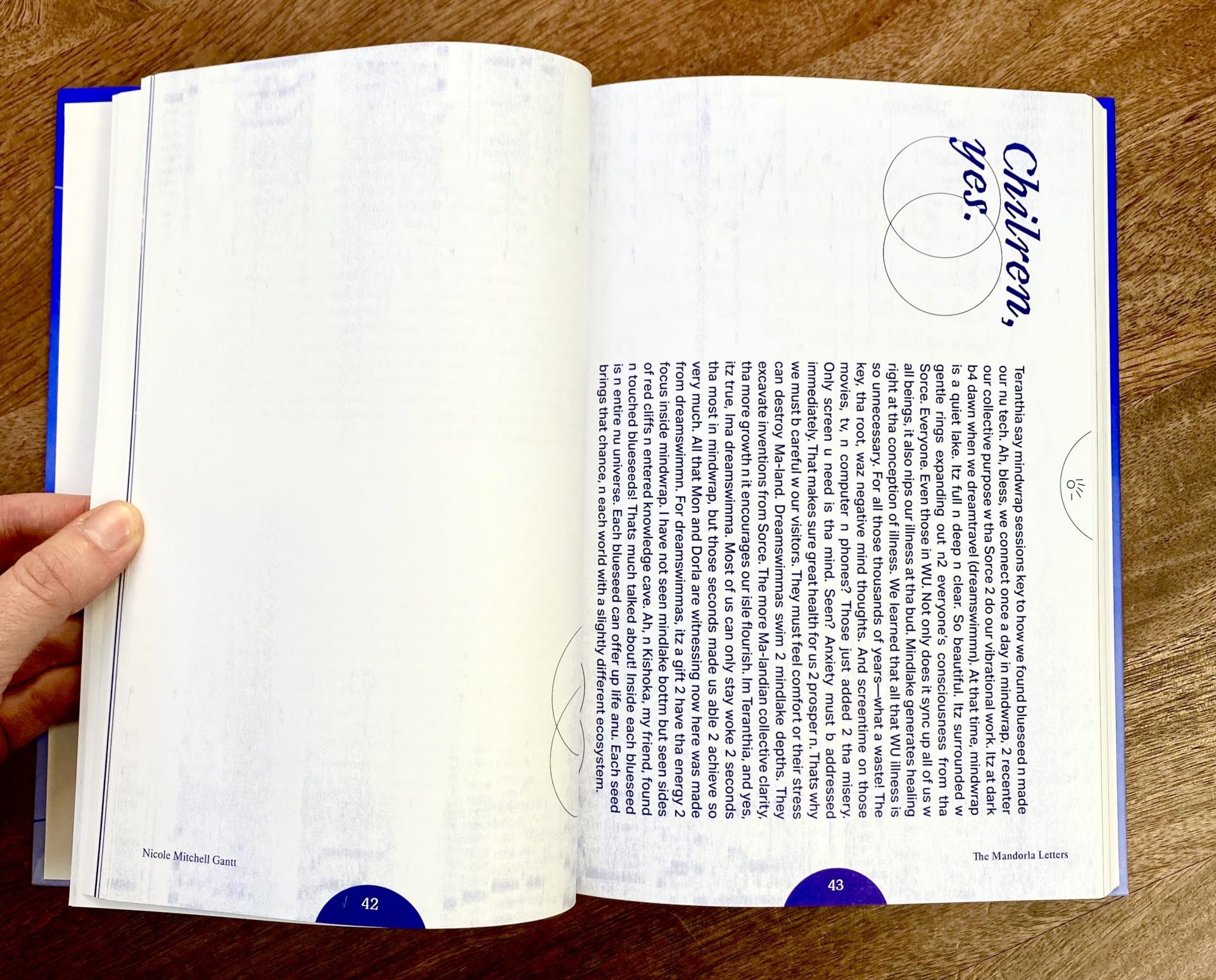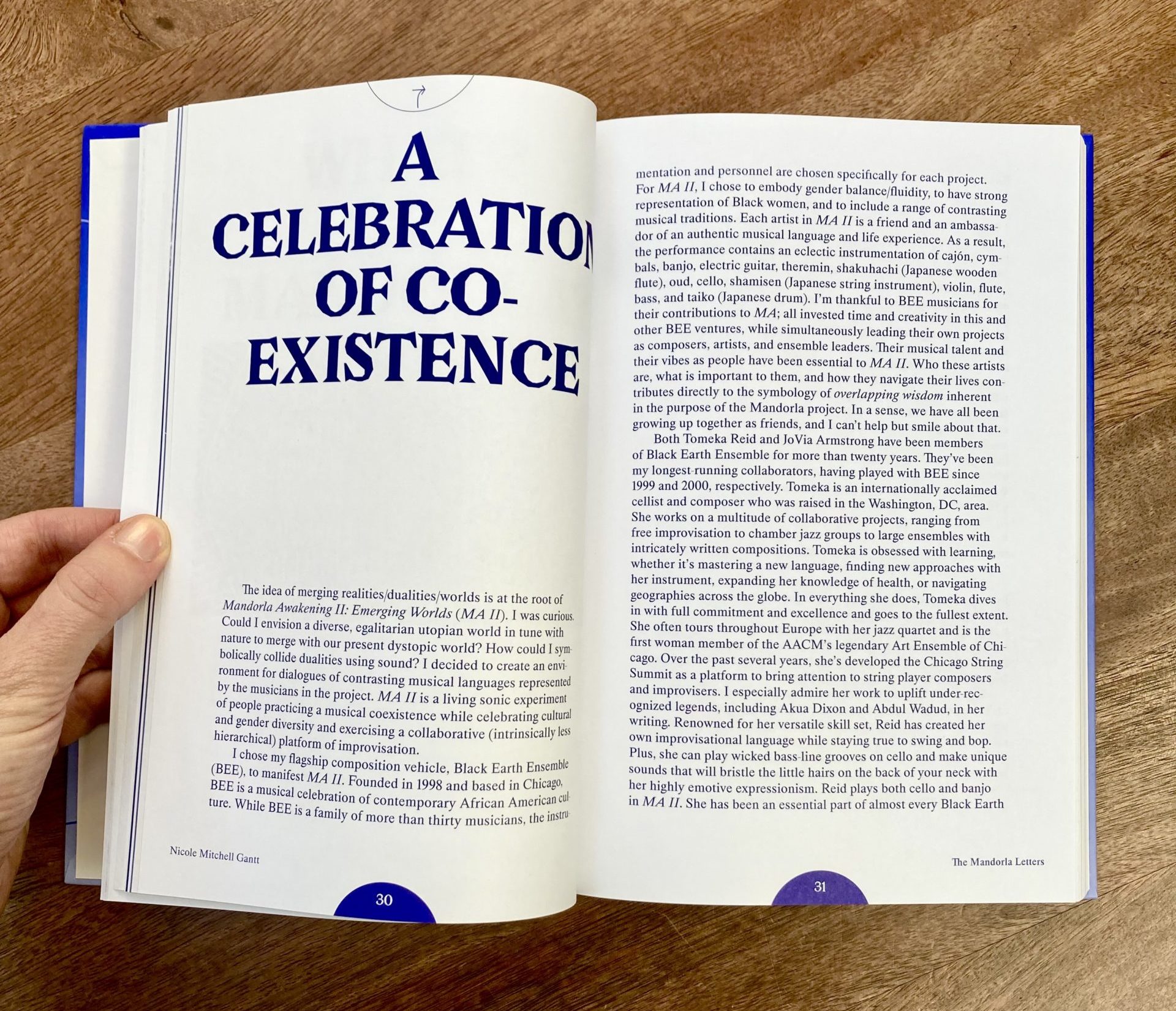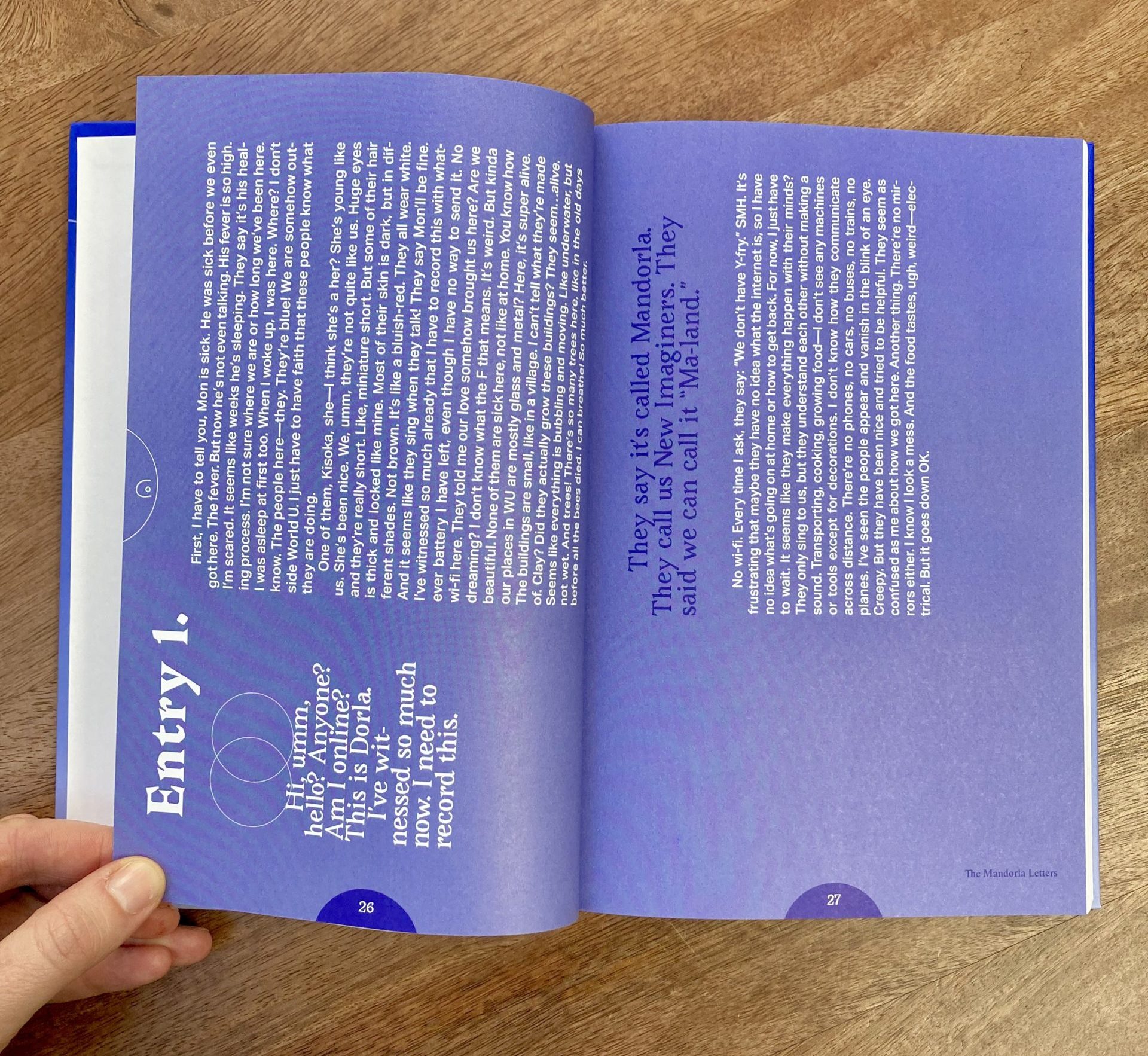 The Green Lantern Press just released this incredible book by Nicole Mitchell Gantt, The Mandorla Letters: for the hopeful, available through the University of Minnesota Press, co-edited with Fulla Abdul-Jabbar, book design by Kizzy Memani and Lauren Williams.
Part memoir, part manifesto, part Black speculative novella, this book explores inequity, the musical legacies of jazz, creative music, and intercultural collaboration to guide readers toward an alternative society that disrupts binaries, hierarchies, and western ideas of progress. Paying homage to inspiring artists, it opens channels for artistic proliferation that are integral to the collective survival of our planet.
"Epistolary speculation as memoir; performance document as romance; theory of collaborative composition as extended koan; notebook of a return to native land as otherworldly exit visa—The Mandorla Letters: for the hopeful is unfathomably rich in praise and mourning and morning and impossible arising in devoted grounding and emphatic sounding." —Fred Moten
"Fusing a utopian world with our, arguably, dystopian one, The Mandorla Letters examines societal problems rooted in power imbalances (racism, homophobia, climate change, limited access to food and education for a critical mass of people, limited economic opportunities, etc.) while showing how our imaginations can be tools to manifest change—actively engaging with hope-filled solutions." —Rachel Léon, Chicago Review of Books.
"This stunning new literary work illumimated the importance of archival in sound, archival in art, and in life. It is necessary to place our compositions, our performances, and our exchanges on this musical journey inside the afrofutrust architecture of our own making. As Black women it is imperative that we continue to be explicit and bold in our truth telling, our love, and creation." —Camae Ayewa aka Moor Mother, Co-Founder of Black Quantuum Futurism.