Aesthetics Equals Politics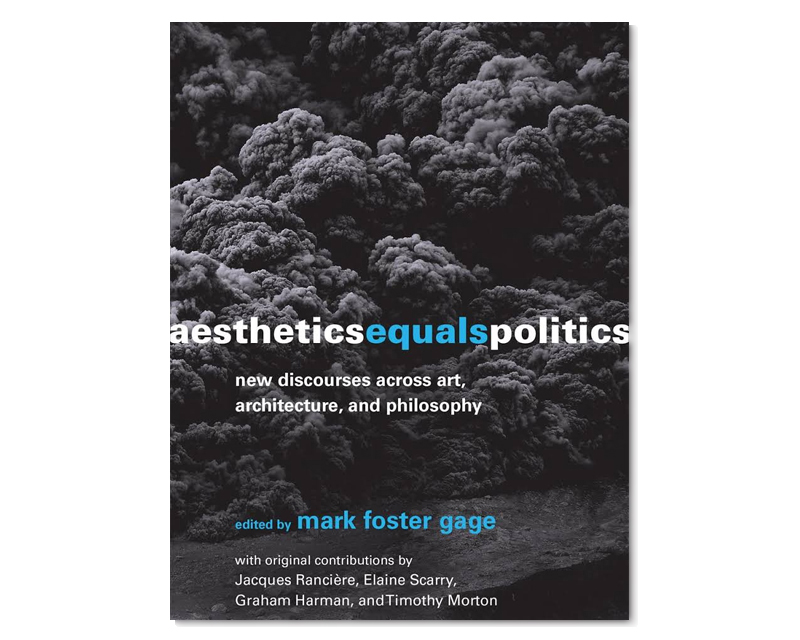 Edited by Mark Foster Gage with writing by Mark Foster Gage, Jacques Rancière, Elaine Scarry, Graham Harman, Timothy Morton, Ferda Kolatan, Adam Fure, Michael Young, Nettrice R. Gaskins, Roger Rothman, Diann Bauer, Matt Shaw, Albena Yaneva, Brett Mommersteeg, Lydia Kallipoliti, Ariane Lourie Harrison, Rhett Russo, Peggy Deamer, and me.
Hyperallergic writes, "The essays in Aesthetics Equals Politics make the case for a reignited understanding of aesthetics—one that casts aesthetics not as illusory, subjective, or superficial, but as a more encompassing framework for human activity. Such an aesthetics, the contributors suggest, could become the primary discourse for political and social engagement. Departing from the "critical" stance of twentieth-century artists and theorists who embraced a counter-aesthetic framework for political engagement, this book documents how a broader understanding of aesthetics can offer insights into our relationships not only with objects, spaces, environments, and ecologies, but also with each other and the political structures in which we are all enmeshed."
The book includes my essay about cats belonging to myself, Leopold Bloom, Broodthaers, Art orienté object, and the Walker's annual cat festival. Pick up a copy here.